The Andre Bussing Memorial Prize was introduced following the untimely death of Academy Vice President, Andre Bussing, in 2003. Andre was a long standing supporter of the Academy and since its inception expressed a heartfelt desire to see the discipline of occupational health psychology prosper. To recognise Andre's contribution, the Executive Committee of the Academy introduced a prize in his honour to be awarded biennially. The prize recognises high quality research by an early career researcher.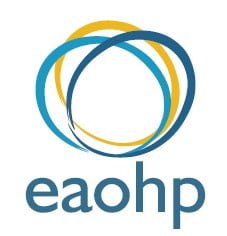 The Award is open to any early career researcher (eight years from completion of PhD or equivalent – at the point of presentation) who submits a paper to the EAOHP Conference and feels their work has, or will, make a considerable contribution to the field of occupational health psychology.
Two members of the Academy's Executive Committee will attend each candidate's presentation. Decision criteria include:
Is the work largely the candidate's own?
Is the work of exceptional quality in terms of research methodology,
Does the work offer new insight into an area of occupational health psychology, or does the line of work offer considerable promise for the future?
Committee members will arrive at a judgement on the last day of conference and the Award will be made in the closing ceremony.
Eligible candidates should submit an abstract through the call for papers link and send their CV including list of publications and academic qualifications to conference@eaohp.org. Please include as subject email the following "Andre Bussing Memorial Prize"
Free attendance at the EAOHP 2026 conference plus a cash award of 250 Euros.
2022: Luca Menghini, University of Bologna, Italy: "So far so good, but for how long? An experience sampling examination of the workaholic's short-term reactions to increased workload and sustained work time".
2020: Luis Torres, Nottingham University Business School, UK: "Gender, work, and health – Addressing gender inequality through business responsibility and sustainability initiatives".
2018: Winny Shen, University of Waterloo, Waterloo, Canada: "Exploring the Nature and Consequence of Leader and Work Group Actions in the Face of Understaffing​".
​2016: Laurenz Meier, University of Neuchâtel, Switzerland: "Do Deteriorations in Work Conditions Have Stronger Effects Than Equivalent Improvements? Results from Two Longitudinal Studies​".
2014: Anne Mäkikangas, University of Jyväskylä, Finland: 'Occupational Well-being Profiles and Personality: A Person-centered Approach to 17-Year Longitudinal Data'.
2012: Verena C. Hahn, University of Mainz, Mainz, Germany: 'The role of partners for employees' psychological detachment from work and well-being'.
2010: Kathryn Page, Monash University, Australia: 'The working for wellness program: Evaluation of an evidence-based employee well-being program using RCT'.
2008: Lieke ten Brummelhuis, Utrecht University, The Netherlands: 'Copying co-workers' sickness absence in teams'.
2006: Nele De Cuyper, Katholieke Universiteit Leuven (K.U.Leuven), Belgium: 'Attitudinal effects of job insecurity and employability among temporary and permanent workers'.
2004: Annet de Lange, Vrije Universiteit Amsterdam, The Netherlands: 'Does the relation between work characteristics and activation-related health outcomes differ as a function of age?'